3 things every Drilling Manager needs to know before booking a software demo [+ free guide]
Written by Sachee Perera
1 Aug 2022
Got a drilling software demo booked in or thinking of taking the plunge? Congratulations!
Migrating from a manual workflow (like pen and paper) or an old-school software package to a brand new digital workspace is an exciting investment in the future of your business.
Like any investment, it comes with a series of risks and trade-offs. It's important to make an informed decision to pick the best software package for your team. But, it's not easy to find the information you need to make the right decision. For the most part, the only way to really understand what you might be getting is to sign up for a demo.
Demos typically run from about 30 minutes to an hour, which is not a lot of time to fully explore the software's impact on your operations. Particularly if you haven't used drilling software before.
So, as a drilling professional who doesn't have a degree in software engineering, you might be wondering: what can you do to cut through the marketing and sales noise and pick the right software package for your business?
If this sounds like you, you've come to the right place.
This article will walk you through the three key things every Drilling Operations Manager needs to know before booking a software demo.
PS: don't forget to download the free guide that's waiting for you at the end of the article.
Let's get started!

Step one: understand the problem(s) you need to solve
Migrating to a digital platform or changing providers is a decision that isn't made on a whim. There has to be a driving force behind the change.
Here are a few common ones we hear about:
working across multiple spreadsheets and paper files

fractured communication between the field and office

data handling, sharing and version control issues

existing software is outdated or not fit for purpose

delayed reporting

lack of oversight over the entire business

manual invoicing delays.
Do any of these common issues resonate with your team?
By being clear on the problem(s) you need to solve, you'll be better placed to move into the next step without being distracted by flashy features or tempting price points.
It could be the best-looking software package on the planet, but if it doesn't solve the problems you need to solve, you'll be back at step one again a few months down the track (minus the time and money spent trying to make it work!).

Step two: explore the different types of software for drilling
There are only so many hours in a day, so taking a targeted approach to deciding which demos to book will help you maximise your return on (time) investment.
You might be thinking, 'ok sure Sachee, but how do we figure out which demos to actually book?'
Great question!
There are two parts to the answer: knowing the types of software available and then understanding the choices available to you within that type. This sounds like a big task, but don't worry - the drilling software market is fairly small, and we'll cover the basics right here, right now.
The first thing you need to know? Not all drilling software is made the same. There are actually a few different types to choose from, and sometimes it can be hard to tell what you'll actually get, even after looking at a bunch of software websites.
At a high level, there are three main options on the market:
Digital plods/digital forms
A digital plod solution helps you to digitise your daily drill reports (plods), and usually provides you with access to some basic reporting tools.
Digital operations platforms
A digital operations platform is a type of software that brings in all aspects of your operations into a single workspace. This can look like digital plods/forms, invoicing, reporting, contract, equipment and/or personnel management, depending on the provider.
A custom solution involves using a software contractor to build your own product from the ground up. Alternatively, you could do this in-house and build your own using a range of software and connect them up yourself using a combination of manual and automated connections.
The best type for you will depend on the problems you're looking to solve, but also other factors like your budget or how often you're drilling, amongst others. This article reviews this topic in further depth (with examples) if you'd like to take a deeper dive and review the pros and cons of each option.
Now that you know a bit more about the types of drilling software, it's time to look for a product that matches your needs within that type.
Don't waste time googling from scratch - we've got a list of the most popular options on the market right now (with links) on our blog!
After scanning this article, you should have a reasonable idea of which products you'll want to dive deeper into with a demo. And you would have done it all in around 30 minutes, rather than hours and hours of research time!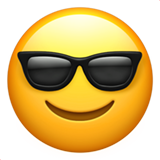 Step three: create your game plan
You're clear on your problems to solve, reviewed the market and decided which demo(s) to book and which to skip. You're on the home stretch!
If you want to make the most of your demo time and walk away with the information you need, you don't want to miss this final step: preparing a winning game plan.
Have you ever been grocery shopping without a list, only to walk out with a bunch of stuff except for the one thing you went there to get? Software demos are kind of the same!
It's easy to get accidentally sidetracked when you're looking at a product for the first time. A nice interface or cool feature (like a new flavour of chocolate bar) can easily distract you from the problems you need to solve (the vegetables you were supposed to get for tonight's stir fry).
In the grand scheme of things, 30-60 minutes is not a lot of time to review a product that your team might use every day for the foreseeable future. So, it's essential to go into the meeting with a clear plan to extract the critical information you'll need to make your decision.
What questions need to go on your software grocery list, you might ask? Well, it depends on the specifics of your business and what you're looking for overall.
That's why we've created a free downloadable guide listing the seven key questions you need to ask at a demo before signing on the dotted line, and how to personalise these questions to suit your business.
So, if you're ready to cut to the chase and create a game plan for your next drilling SaaS demo or sales call, download the guide now and take it with you to your next demo.