Drilling SaaS: what is it and why should Drilling Managers care?
Written by Sachee Perera
3 Aug 2022
So, you might have been doing a bit of googling about drilling tech, or been at the pub with a few mates and heard the word 'SaaS' thrown around (ok maybe not but definitely on the internet!).
Whether you've been following the drilling tech space for a while, or you just nodded along pretending you knew what they were talking about (don't worry, we've all been there), we're here to help you get the inside scoop on all things Software as a Service (SaaS), specific to the drilling industry.
Read this article to find out:
what is SaaS

the different types of SaaS tools Drilling Managers and their teams are using right now

the pros and cons of using a digital operations platform to run your drilling business
so you can gain some early insight into how using a SaaS product might help you, as a Drilling Manager, to run your operations.
What is SaaS?
SaaS, aka Software as a Service, is software that lives on the cloud. Users or companies typically pay a monthly or annual subscription fee rather than a licence fee.
Unlike traditional software, SaaS customers don't need to install anything onto their hard drives to use the software. Just log in to a website or portal using any device and you're good to go!
Examples of SaaS that you might be familiar with include Zoom, Dropbox or Xero. Even Spotify, Netflix and Google G Suite are also SaaS products.
Ok, but what does this have to do with drilling?
The popularity of SaaS has exploded across a range of industries, and now it's drilling's turn. Drilling professionals and software developers have identified that pen and paper workflows no longer make the cut for a modernising drilling business.
To serve this new wave of drilling professionals, the number of SaaS options available for use in drilling has exploded. There are now many options for the technologically inclined driller, suited to a wide range of needs and budgets.
Here are the three most common types of SaaS used by drilling companies on the market today:
Digital plod products: a web or app-based product that replaces pen and paper plods with a digital form. The form will allow you to enter and submit data, but it will need to be reviewed using another platform like Microsoft Excel, Google Sheets or an additional paid platform. Examples: Simbio Plod, ePLOD.
Digital form builders: a web or app-based platform where users can build and enter forms or complete checklists. Completed forms are consolidated into a web portal. These are not purpose-built for drilling but can be configured for purposes such as creating digital plod forms or equipment inspection checklists. Examples: iAuditor, Sitemate.
Digital operations platforms: a comprehensive software that encompasses the entire drilling workflow, from drilling holes to filling plods and billing clients - and more. Examples: CorePlan, Lantern.
Each SaaS platform looks slightly different. Your choice will likely depend on your budget, how many staff need access to the platform and how many metres you typically drill.
If you'd like to read about the types of drilling software, this article explores this topic in depth.
What are the pros and cons for drilling?
A Google search for 'why use Software as a Service' will reveal endless pros and cons of SaaS products - but how do these relate to the specific needs of a drilling company? Save yourself the heavy reading and breeze through this list of the main pros and cons of using a SaaS product to run your operations.
Pros of using SaaS in your drilling business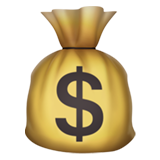 Reduced costs and increased flexibility
Full disclosure: There are efficiency gains in digitising any part of your workflow (eg just your plods or just your inspections), but the benefits are compounded when using a digital operations platform. This is because it reduces the overall time and cost of using multiple products to run your business by consolidating them into a single platform.
Drilling businesses that switch to SaaS from a traditional pen and paper workflow will also benefit from saving on supplies like paper, plod form books, printing and physical document storage space on site. Win!
The bigger the drilling company, the bigger the efficiency gains.
If you're a medium to large-sized drilling company, you might be paying a consultant to build and maintain custom software. Not only can this hit your wallet up-front, but you'll also need to shell out for continuous maintenance to make sure your system remains secure and works with endless operating system upgrades. This can be a significant cost to factor into your budget for the long term that shouldn't be overlooked.
The subscription-based pricing models used by SaaS providers mean that you aren't locked in to using a platform, and also that you are only paying for what you need, with the ability to easily scale up or down or move to another provider if your needs change. You'll also have lower upfront costs as you're not having to pay for someone's time to build you a system from scratch (that you also won't be able to use until it's built!).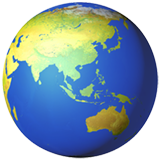 2. Work from anywhere
SaaS is a convenient solution for the modern drilling professional on the go. You don't need to install software on your computer and you aren't subject to device limit restrictions, so it's possible to work from just about anywhere using a SaaS product.
If you've uploaded data or documents to your account, you'll be able to access them from any device. Whether you're working from the office, the field or from home, all you need is an internet connection to log into your SaaS platform and you're good to go.
🔥 Hot tip: if you're drilling in remote locations, make sure to choose a product that will work offline so your drillers can still record their plods when out of service.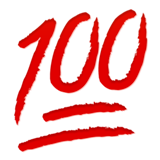 3. Approval and validation of data
Some drilling SaaS products incorporate some kind of approval process that empowers your supervisors, or even your clients, to accept or reject data supplied from the field.
There are a few key benefits to having a centralised approval process.
Firstly, it makes it easy to keep track of where each plod is within your workflow, from outstanding, submitted, approved or rejected.
Further, it also helps your team to track changes to the dataset and easily review the history of that data as it moves through the workflow. Less time is wasted looking at multiple versions that live in different 'homes' like paper copies, multiple versions of spreadsheets, emails etc.
It will also be clear who is required to take the next action in the workflow. For example:
Plods not submitted? Drillers need to submit their plods.

Plods sitting in the approval inbox? Supervisors need to review, accept or reject, query or send to the client.

All plods have been marked as approved by the client? The admin team need to generate a proforma.
And so on. The result is a reduction in back and forth between your field and the office teams as there is enhanced transparency and accountability across the organisation.
Note: some software providers charge for editing, rejected or resubmitted plods. Depending on the type and complexity of your drilling projects, this cost may add up quickly so make sure to read the fine print.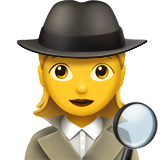 4. Increased visibility from real-time data
From conducting downhole activities to monitoring consumable usage to drilling through stubborn terrain or even waiting on clients, there are a ton of moving parts in the day-to-day operation of any drilling organisation. It's no secret that it's a pretty tough task to try and create efficiencies in between the chaos, let alone if you're unable to be physically present onsite or whilst supervising multiple projects.
So, how can managers and supervisors optimise their team's performance in real-time?
Reporting features included in some drilling SaaS products can help increase the decision-making power of Drilling Managers. Having access to clearly displayed amalgamated data in real-time across all of your projects can give you the oversight you need to make data-driven decisions when they are needed - not days or weeks later, or even worse - after the completion of a project.
Imagine being able to take a deep dive into your consumable usage and charges, rig utilisation hours, drill production by rig, by project or at the organisational level in a matter of seconds, not hours. What powerful changes could you make to decrease your costs and increase your profitability?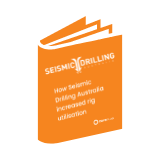 See how the team at Seismic Drilling Australia are using CorePlan to take strides toward their rig utilisation performance goals in this customer success story.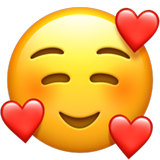 5. Happier staff and clients
Removing operational silos by having your entire team working from a single source of truth relieves internal and external communication pressures. With everyone on the same page, the stress of back and forth is reduced and time spent doing repetitive and thankless administrative tasks can be reallocated toward doing work that your staff actually want to be doing.
Data presented clearly and received on time makes for happier clients, with a lot less stress at the end of the month as plod data has already been signed off before invoicing.
It's a recipe for happier staff and happier clients, not to mention you'll also have more time to do things like:
reviewing your performance so you can set and track goals

nurturing your existing clients and pursuing new business

upskilling your team

going to the pub!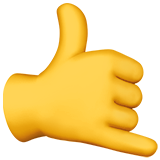 6. Ongoing support and improvements
Another advantage of the SaaS model is that customer support is typically built into your subscription. This means you can get assistance on an as-needed basis without paying extra fees. This can also relieve pressure on your team from a training and onboarding perspective as they aren't 'the blind leading the blind' when rolling out the software across your organisation.
🔥 Hot tip: it's an instant red flag if customer service isn't included in a SaaS subscription package. Not sure what to ask a SaaS provider when negotiating a deal for your drilling business? Download our free list of non-negotiable questions to ask a software provider at a demo here.
Because SaaS is a relatively new way of doing business, providers can't rely on legacy as a selling point. They need to be agile and respond to competitive pressures to attract and retain customers. This is great for potential customers like you, as your feedback can impact the roadmap of a SaaS product. A high-quality SaaS provider will listen and respond to customer feedback and work hard to keep up with, or set, industry standards.
Cons of using drilling SaaS
Now that we've covered some of the advantages of SaaS, let's look at some of the disadvantages from a drilling perspective.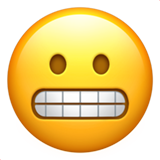 SaaS has kind of a bad rep in drilling circles
It's easy to forget that SaaS technologies built for mass consumption by industry have only emerged in the past two decades. This is even truer when it comes to the mining and drilling industries.
As the industry lagged behind, future-focused drilling professionals were faced with no choice but to create their own DIY digital workflows using multiple SaaS products like SharePoint, Dropbox, Google Sheets and mobile form apps (á la the digital plod and form submission SaaS products we touched on earlier). The result? A complicated web of platforms and logins has exasperated drilling teams at crosshairs trying to perform simple tasks and data spread across multiple platforms. Or, even worse, drilling companies have gotten themselves locked into outdated platforms that overcharge and underdeliver. Yikes!
With such a sub-optimal way to work, it's not surprising that mining and drilling have been reluctant to embrace digital. This has been exacerbated by the small number of SaaS companies operating in the drilling space, with only a few offering complete out-of-the-box solutions - often with a premium price tag attached.
Consequently, it's (understandably) kind of scary for drilling teams to think about embracing digital solutions when these are the only experiences they have to draw upon.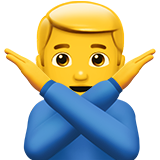 2. A change of mindset is needed
Leading on from what we just touched on, a major challenge in moving your business across to a modern SaaS solution is the change in mindset required to be successful.
The hard truth is that even the best SaaS product won't be successful if your team aren't ready for change. Moving your team onto SaaS will require managers to challenge existing conventional workflows and reimagine how their team might operate by leveraging automation and unlocking efficiency gains. If your leadership team aren't ready to embrace this new way of working, it might be best to go back to the drawing board before you make a financial and time commitment to this level of organisational change.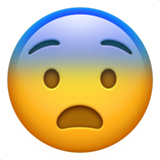 3. Risk of selecting the wrong SaaS solution
As with all industries, due diligence is an important consideration for drilling professionals when selecting a new software product. The good news: if you've gotten this far into the article, you're well on your way there now!
Making the right decision in the first instance is key to preventing wasted time onboarding and trialling a product that doesn't suit your needs; not to mention a disappointed team that may be put off giving SaaS a second chance in the future.
💡We recommend focusing your search on an end-to-end digital operations platform so you'll only need to onboard your staff to one product, not multiple products. This way, you won't have to invest time and resources in recreating your entire workflow from the ground up.
Most modern software companies will offer demos or trials that are well worth investigating before you make a big commitment. But if you don't have the time to test every product on the market, how can you narrow down your search?
First, make sure to check out this list of the three things every drilling manager should know before booking a demo.
Then, don't forget to download our free guide that lists all of the non-negotiable questions to ask a SaaS sales rep during your demo. This will make sure that you can get the answers you need during the demo to make an informed decision for your business.
Bonus step! Save yourself some research time by reading this list of the best software for running a drilling business.
What is a Drilling Manager to do with this information? (tl;dr)
To recap: SaaS is software that lives on the cloud and is accessible from any device by purchasing a monthly or annual subscription.
The subscription pricing model means you aren't locked in to a long term contract, giving you the flexibility to adjust or cancel your plan if your needs change. Ongoing development and support are usually included in the subscription fee, so you don't get any nasty surprises in your monthly bill.
SaaS customers can also expect exceptional customer support by choosing a high-quality provider and asking the right questions before committing to a deal.
It's important to remember that most SaaS products haven't been built for drilling. Thorough research by decision-makers is required to make the right decision and avoid wasting time with inadequate products.
We suggest focusing your search on drilling operations platforms (we have a list of them here!). This way you'll reap the most benefits from the change and avoid having to design complicated workarounds or outgrow a product that wasn't built for the specific needs of a drilling company.
Ready to take the next step in your drilling SaaS journey? Download our free list of questions every Drilling Manager should ask their SaaS provider before committing to a platform.