Why drilling data management is key for Juniors: translating $ spent into metres drilled
Written by Sachee Perera
25 Jul 2022
Exploration is getting harder. The 'low hanging fruit' discoveries have largely dried up, leading to the need to dig deeper to find the next ore body. This has brought with it a rise in associated costs of using deep drilling methods, coupled with a global decrease in exploration budgets.
It's a high-risk, high-reward environment, where success is only determined by making a meaningful discovery. Perhaps even more so for Juniors, who don't have the stability and cash flow of a producing mine to fall back on.
With limited funds, it's essential that money spent translates into metres drilled. But how can Exploration Managers make sure this is what actually happens?
The answers lie in your drilling data - but how it's managed has a direct impact on your ability to find these answers. Even the highest quality data is at risk of missed opportunities and valuable resource wastage if it's not available at the right time and in the right format.
So if you're a mining professional looking to drill smarter, not harder, by leveraging technology to make better, data-driven decisions - keep on reading!
Why is drilling data management so important for Juniors?
Most Juniors only have a handful of permanent staff. Chances are, you're having to rely on contractors to help you when it's time to prepare for the drill program. This is a great strategy to keep costs down outside of the field season, but it can be an additional source of stress for a busy Exploration Manager.
Contractors bring a range of different experiences to the job. If you don't have an established process for them to follow, you're at risk of ending up with a mish-mash of data that doesn't match your requirements.
This could apply to your field team, but also your drillers - particularly if you're using more than one drill contractor.
The result is a burden on your time having to untangle the data from paper or multiple formats. But, it also limits your ability to be agile with your drill program, for example by stopping a particular hole early and reallocating costs to a hole with better prospects.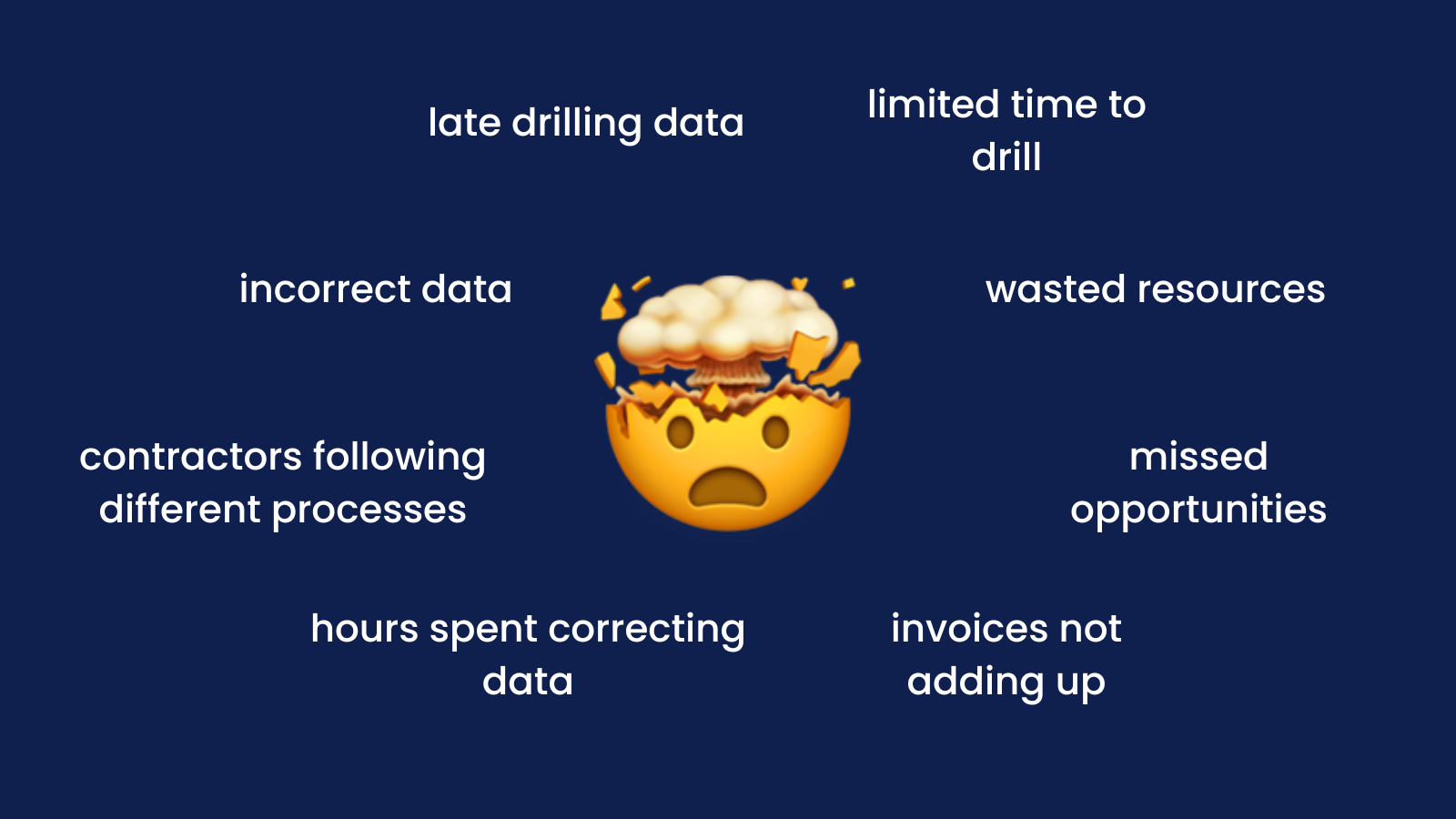 The solution? Have your field crew follow a set process for capturing data in the first instance, and using a consistent format for data from daily drill reports. However, it can be difficult to implement solid, repeatable data collection processes when you're running a lean operation as a Junior.
Where does tech come in?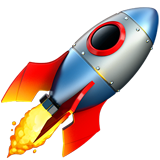 Standardising and digitising data in the first instance
A standardised digital data capture process for your drilling data and field activities can help. This will help get the data into the right format from the beginning and help you collate and interpret the results faster. Both of which are critically important when time in the field is limited.
If you're able to save time by sharing digital files rather than having to translate paper data into a spreadsheet or database, you can spend more time interpreting the data. The sooner you get the data, the sooner you can identify and resolve potential issues and prevent unnecessary resource wastage before things start to escalate.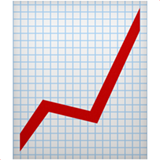 Automating reporting and making agile decisions
Reviewing invoices and reporting are massive time sucks on a busy Exploration Manager. If you've ever waded through a mountain of paperwork and wondered if there was a better way, you'll be happy to hear that there is!
When drilling data is digitised in the first instance it is far easier to complete these manual tasks in programs like Power BI or Excel. But, there is new software available that takes this one step further. It's now possible to import your DDR data into a software package and have it automatically reconciled against the conditions of your drilling contract after each shift. This empowers Exploration Managers to see exactly where their money is going, know exactly how much every metre costs to drill, and project total costs and time to completion based on real data, not gut feel.
Having a birds-eye view of the entire drill campaign in real-time means you can make decisions on the fly with confidence, rather than days or weeks after drilling has occurred. The result? More resources are allocated toward holes that are likely to move the needle, not drain your cash flow.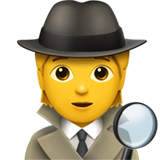 Visualising progress
If your earthworks team are out in the field preparing for drilling or rehabilitation, you're probably using a progress map to track their activities on a daily basis.
Using technology, it's now possible to replace this manual process with interactive maps that automatically colour-code each hole based on the most recently completed task in the workflow. Interactive visuals make it easy for an Exploration Manager to quickly gauge overall progress and view the details of each hole with a click, rather than scrolling through a spreadsheet or rifling through a stack of paper. Delegation and accountability then become a breeze when the whole team are working from the same page.
Visualising this data also makes it far easier to keep track of your compliance goals. The chances of accidental human error are also significantly reduced, as it becomes immediately obvious when a hole deviates from the rest of the drill program.
What could be worse than running a drill program only to lose track of your samples? It's important to centralise drilling and field activity data, but sampling is just as important. After all, it's why you go to the field in the first place!
Exploration teams can now use technology to raise sample dispatch orders and track each sample's journey to the lab. The benefits of visuals to track your drilling data and field activities can also apply to better management of your sampling workflow. This way, it's easy to make sure that each and every sample gets analysed and returned to you on time, ensuring that nothing falls through the cracks.
What does this look like in action?
What if we told you there was one software package, purpose-built for Exploration Managers, that could do all of the above - and more - for an affordable price? CorePlan Exploration Hub can!
See how a Junior exploration company like you used CorePlan to effortlessly run their entire drill campaign in this case study.